Who is Jensen Investment Management?
In 1988, Val Jensen founded Jensen Investment Management as a better way to serve his clients. Weary from turbulent, short-sighted equities markets, the 66-year-old career broker found refuge in quality investing.
More than three decades later, our clients continue to benefit from our unwavering commitment to managing high-conviction, quality portfolios. Through concentrated ownership in high-quality businesses, Jensen's Growth and Value Strategies have outperformed over various full market cycles while typically experiencing less than average volatility.1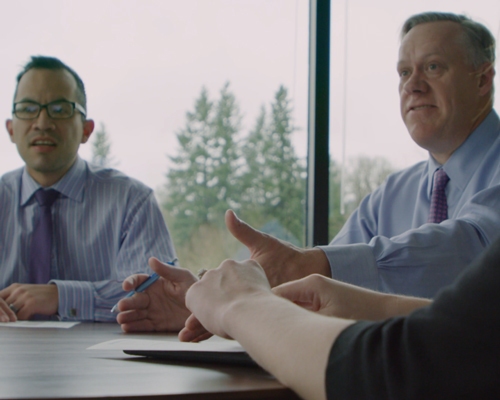 An Unwavering Commitment to Quality
High-quality businesses possess durable competitive advantages. Among other things, competitive advantages often allow companies more latitude in pricing their goods and services. The ability to raise prices is critical in an inflationary environment, and we are beginning to see evidence of this trend manifest itself in the comments and actions from companies held in the Jensen Quality Strategies.
Take our portfolio company Pfizer, for example. The Quality Growth Portfolio reinitiated a position in Pfizer in 2018 based on confidence in the company's diverse pharmaceutical portfolio and an under-appreciated drug pipeline. Today, this view is largely unchanged but given its critical role in the development of a COVID-19 vaccine, the investment case is now even stronger.

Unabashedly Independent
Jensen was created for long-term investors—by long-term investors.
We remain 100% owned by active employees who share decision-making control and  have successfully navigated several ownership transitions over the past three decades.
This independence allows us to take a long-term approach to investing alongside our clients. We have been blessed with clients who share our long-term investment approach and have an experienced team serving them, with an average tenure of over 10 years.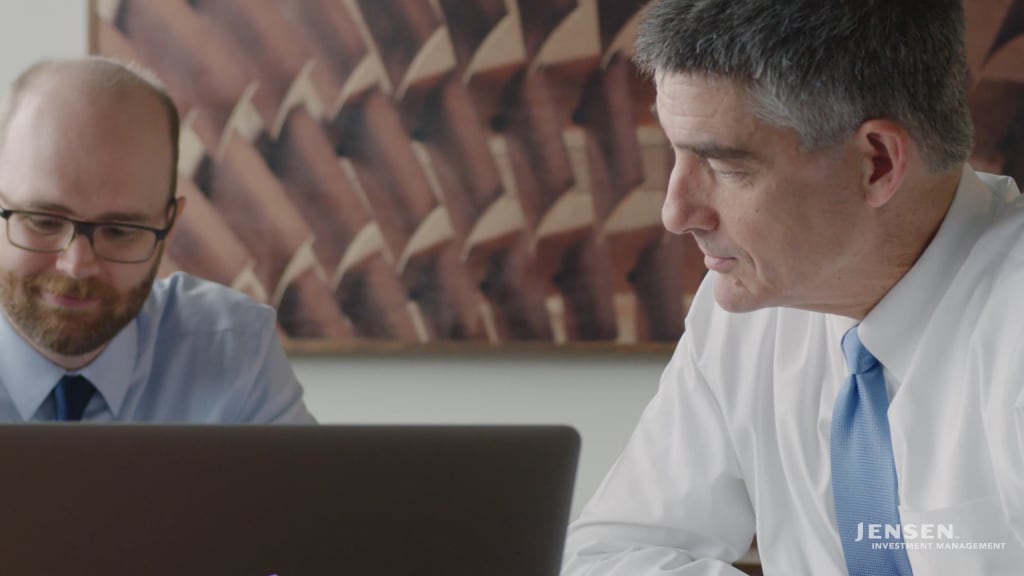 Collaborative, High Conviction Investing
Our portfolio managers work together, bringing diverse perspectives and a broad spectrum of business experience to every investment decision.
Combining conviction and patience, our investment team navigates through the short-term noise with an eye to our long-term objectives to execute our discipline regardless of changing market conditions.
Explore the Jensen Quality Strategies
US Large-Cap Blend / Large-Cap Core
Bottom-Up Fundamentals
Portfolio Companies from Jensen Quality UniverseTM
Global Large-Cap Blend / Large-Cap Core
Bottom-Up Fundamentals
Portfolio Companies from Jensen Quality UniverseTM
US Mid-Cap Blend / Mid-Cap Core
Bottom-Up Fundamentals
Portfolio Companies from Jensen Quality UniverseTM
Let's start a conversation.
---
---
1 Jensen Investment Management, https://www.jenseninvestment.com/vehicles-performance.
---
Jensen Investment Management, Inc. is an investment adviser registered under the Investment Advisers Act of 1940. Our views expressed herein are subject to change and should not be construed as a recommendation or offer to buy or sell any security and are not designed or intended as basis or determination for making any investment decision. Our discussions should not be construed as an indication that an investment in a security has been or will be profitable, or that the investment recommendations or decisions we make in the future will be profitable or will equal the investment performance of any security discussed herein. Any holdings discussed herein do not represent all of the securities in which Jensen invests.